Hey folks,
The last few days have been busy and that's the reason there's been no blogpost from me for a while. Things are generally trodding along and I'll let you in on some of the details.
Chronic fatigue is a constant challenge, yet I've been feeling a rising in my daily energylevels. Things are picking up ever so slowly. Most important, it's been a revelation how much my different activities influence my level of energy. Some things energise me greatly, like going outside, starting the new plants for this seasons vegetablegarden, other things are draining to the umpth degree. Those are most often things I feel I "should" do but I really don't want to do. It's amazing how much influences I've picked up over the years, reactions, commitments, behavioral patterns that aren't mine to begin with, but somehow I took them in as my own just to get by. Well no more of that, I'll beclearing the decks both in the physical realm as in the non-physical. Also, my weight is finally dropping again, so the clearing of the decks is happening on several levels at ones. The biggest challenge right now: allowing the changes to happen.
The last few days gave me some ideas for future blogposts also:
- I've been doing some fun workshops lately on homesteading practices, and I will be expanding my skills in that field. I'll share some ideas, tricks and recipes in later posts. Last addition to my skills: sausagemaking.
- Also I've decided to gather all surpluss gadgets, decoration and other stuff lying around and go to a carbootsale in the summer, hoping to offload a lot of stuff. Although not buing anything new there might be a challenge in itself.
- Although last frost is three months from now, I've started my first gardenseeds already. I've got two small greenhouses build up in the garden, to start warming the soil and I'm dieing to try some permacultureplantings:  I've got all the seeds lined up for a trail with Jarjarkot's permaculture system as described by Toby Hemenway. Also, I'll be working with the three sisters planting guild (Corn, Squash and Beans). I'll let you all know how that goes.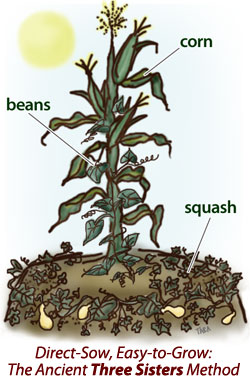 For now, that's all folks. Gonna lie down a bit more and getting some energy back up. Somehow writing is quite draining sometimes.
Best wishes y'all…